How to create your album cover:
Your band name is the title of your first hit on Wikipedia's random page
Your album name is taken from the end of the last quote on this random quotes page
Your album cover must be made from the fourth picture on Flickr's interesting photos page
I swear, I didn't fudge this at all: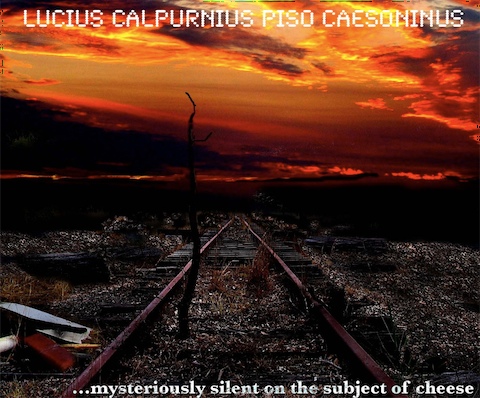 (larger image, title, quote, cover art)
Addendum. Using shrijani's formula to create the back cover:
Reload Flickr's interesting photos page twice. Take the seventh picture, desaturate it.
Reload the random quotes page. Take the last few words of each quote to make song titles. Use them all.